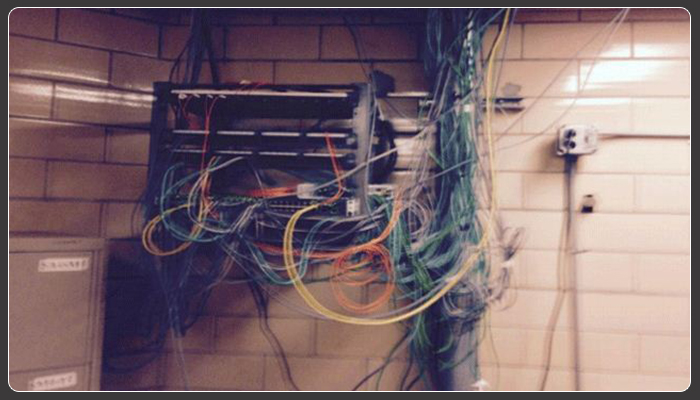 A 2015 incident has been released to the public about two prisoners in an Ohio jail who created personal computers from discarded electronic parts. The inmates were able to conceal the computers in the training room ceiling and hook the devices up to the internet through the prison network.
This occurrence came to light after a year of collecting evidence in a recent fifty page report, written by the state's Office of the Inspector. The parts recovered by inmates were part of a program in the correctional facility to reuse pieces of old electronics, reducing the building's waste.
The two prisoners quickly secured a network connection to their devices and began looking through the digital files of their peers. Furthering their legal offence, they found ways to create imitation passes for restricted areas, fraudulent credit cards, and fatal weaponry. It was also determined that pornography sites, online chat rooms, forged signature certificates, and other related media were accessed.
Although only two inmates executed the entirety of the plan, they were aided by three others along the way, all of whom had some kind of involvement with the correctional facility's rehabilitation programs. Each of the five prisoners is now in a new building.
Ohio's prison staff will put preventative measures into place for the future, being sure to maintain programs that will allow behaved inmates to grow.
Why book with CORE?

When ordering a disposal or mini bin there are a few questions to ask yourself.


How big of a bin do I need?
Do I have enough room to conveniently maneuver around the bin on my property?
Where would I like the driver to place the bin?
What am I going to fill the bin with?
How long am I going to need the bin for?

When our clientele orders a bin this is what we think of:


What area is the disposal or mini bin going into?
Is there ample room for the truck required to deliver and pickup the disposal or mini bin?
Where are we going to take the material that is not only cost effective, but environmentally friendly?
Core Mini Bins guarantees same day service and cost-effective services to aid in the removal of all your: Dirt- Soil – Clean Fill- Concrete- Rubble- Block- Clay- Brick- Asphalt- Gravel- Renovation Waste