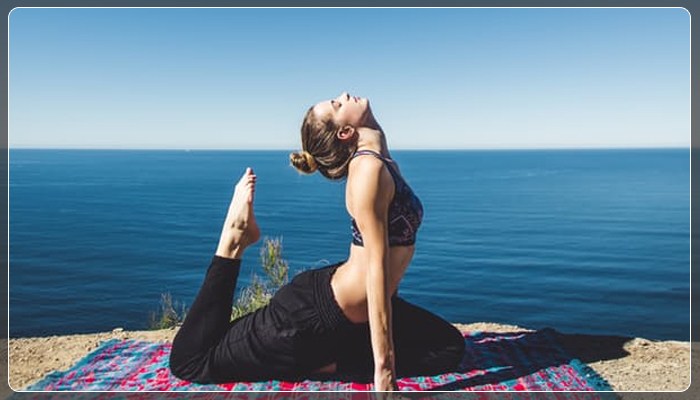 According to scientists and researchers from the Gulf Coast, comfy clothes are a major culprit when it comes to the plastic that's being found in oceans and perhaps even getting into seafood. A 2-year long study has begun to examine microscopic plastics in the Texas and Florida Keys waters.
The initiative, headed by Mississippi-Alabama Sea Grant Consortium will also look into the fact that an alarming amount of microfibers — even tinier than microbeads — were found trickling down faucets and drains.
Yoga bottoms, fleece-lined coats, sweat-resistant athletic gear and other clothing produced from synthetic material sheds microscopic plastic fibers — also known as "microfibers" — when laundered. Wastewater systems flush the microfibers into natural waterways, eventually reaching the sea. Marine animals can even ingest these harmful microfibers.
Scientists at first expected to mainly find microbeads — those infamous tiny plastic balls that United States banned from all cosmetic products 2 years ago due to the hazardous affect on the environment and wildlife.
What we need is an improvement in washing machine technology and also in waste water treatment plants so that we can perhaps begin to filter out these fibres.
Why book with CORE?

When ordering a disposal or mini bin there are a few questions to ask yourself.


How big of a bin do I need?
Do I have enough room to conveniently maneuver around the bin on my property?
Where would I like the driver to place the bin?
What am I going to fill the bin with?
How long am I going to need the bin for?

When our clientele orders a bin this is what we think of:


What area is the disposal or mini bin going into?
Is there ample room for the truck required to deliver and pickup the disposal or mini bin?
Where are we going to take the material that is not only cost effective, but environmentally friendly?
Core Mini Bins guarantees same day service and cost-effective services to aid in the removal of all your: Dirt- Soil – Clean Fill- Concrete- Rubble- Block- Clay- Brick- Asphalt- Gravel- Renovation Waste