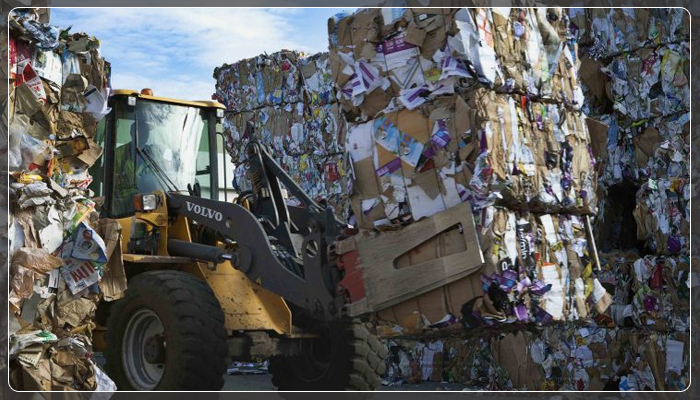 Sweden is once again creating effective solutions for waste management in perhaps the most globally impactful way yet. Waste management is not a new problem and remains a rapidly growing problem that worsens year after year, lacking the resolutions/advancement necessary to handle the issue.
"There is no end in sight to this trend. Public waste systems in cities cannot keep pace with urban expansion." the U.N. agency notes.
And while many countries have failed to efficiently resolve their waste management issues, Sweden is capitalizing on them. The frigid country that prides itself as being environmentally advanced, has created a waste management system that turns the energy produced from waste into recyclable power that is used to heat the country throughout the harsh winters.
The revolutionary recycling system is so efficient that the country has begun to run out of enough waste to consistently heat the nation properly and so has created innovative measures that will benefit multiple nations.
Sweden, taking note that other countries are still not capitalizing off of the power that is generated from waste management, has reached out to neighboring countries such as England and Norway to actually import their trash to recycle for its energy producing qualities.
The neighboring countries that are participating now have the opportunity to dispose of their waste in a beneficial manner which makes the Swedish recycling system one of the most globally impactful in the world to date. By assisting in the resolution of waste management in multiple nations, the recycling system the Scandinavian country has implemented should have waste powerhouses such as the U.S. and Japan taking note.
Not only does Sweden benefit from the heat that they will produce from the recyclable waste, but they're also being paid to take on the international trash.
With over half of the world's population lacking access to proper waste management facilities and systems, this could be the answer everyone has been looking for.
Why book with CORE?

When ordering a disposal or mini bin there are a few questions to ask yourself.


How big of a bin do I need?
Do I have enough room to conveniently maneuver around the bin on my property?
Where would I like the driver to place the bin?
What am I going to fill the bin with?
How long am I going to need the bin for?

When our clientele orders a bin this is what we think of:


What area is the disposal or mini bin going into?
Is there ample room for the truck required to deliver and pickup the disposal or mini bin?
Where are we going to take the material that is not only cost effective, but environmentally friendly?
Core Mini Bins guarantees same day service and cost-effective services to aid in the removal of all your: Dirt- Soil – Clean Fill- Concrete- Rubble- Block- Clay- Brick- Asphalt- Gravel- Renovation Waste